Fantasy Equipment Glyph Iconset Icon Set
Premium
Subscribe to unlock unlimited access to 301400+ premium assets
Added to collection
Add to collection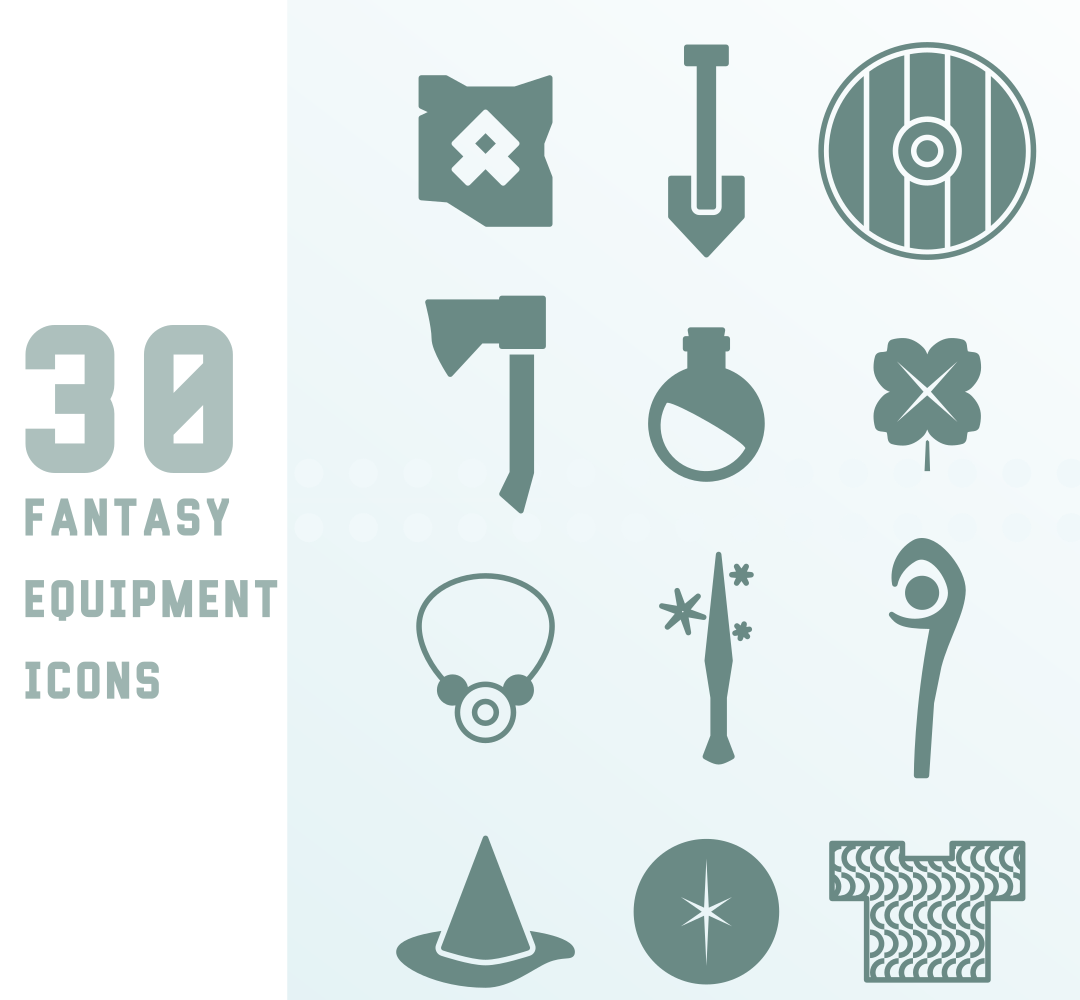 Short description:
This set is about fantasy items.
These icons can be useful for your role playing games. If you want to make your RPG more authentic, this set will be useful for you. With these icons, you can beautifully design your character sheet or even the game's world map. The set provides you with icons for the most common medieval weapons, armor, and some magical items.
If you want to decorate your site with suitable fantasy icons, this set may be useful for you.